Welcome to our weekly charity and non-profit highlight. Each week we will be shining the spotlight on a different charity, or non-profit, who, in our humble opinion, deserves some extra recognition for the work that they do.
This week we will be giving tribute to Habitat for Humanity.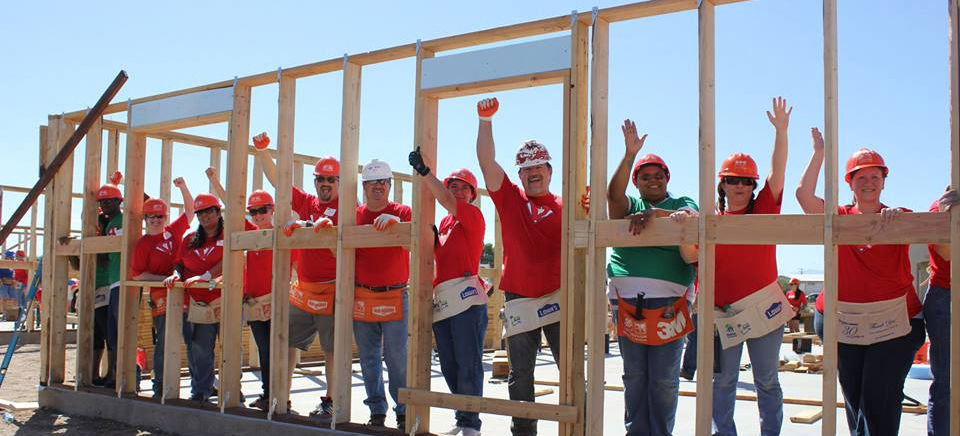 Habitat for Humanity was founded in 1976 in Americus, Georgia by Millard and Linda Fuller. Their goal was to build safe and affordable homes for those in need at no profit, and with interest-free loans. Building costs are financed by a revolving fund called "The Fund for Humanity." New homes are built using the money earned through fundraising, as well as no interest loans provided by supporters, and new homeowners' house payments.
Local affiliates, Prince Edward-Hastings, have built 14 homes, and helped 15 families through "sweat equity," where homeowners contribute hundreds of hours to the construction of their homes, and are responsible for repaying long-term, no-interest mortgages thereafter.
Affiliates also aid in the running of ReStores, which resell quality new and used building materials. Shopping at ReStore is an environmentally conscious decision, as the materials are kept out of landfills, and funds generated through the sale of the materials are used for Habitat homebuilding projects.
Habitat for Humanity has also aided in the rebuilding of Haiti after the January 2010 earthquake, and they run an Aboriginal Housing Program, which aims to provide the Habitat homeownership model in reserves and settlements (where it is estimated that 49% of existing housing requires repair).
Since 1976, Habitat for Humanity International has contributed to the construction or improvement of more than 600,000 houses worldwide, and served more than three million people. Since 1985, Habitat for Humanity Canada has served over 2,700 families, and has improved the shelter conditions for one million people.
Click here to find information on your nearest affiliate office for information on how to volunteer, locate the nearest Habitat build, or find out how else you can help in the community.
Click here to locate the ReStore nearest you for information on how to donate items, shop for material, or volunteer your time.
Do you know of an organization that deserves some extra recognition? Let us know!