Welcome to our charity and non-profit highlight. We shine the spotlight on a different charities and non-profits who, in our humble opinion, deserve some extra recognition for the work that they do.
This week we will be highlighting Volunteer MBC, a volunteer centre serving the cities of Mississauga and Brampton, and the Town of Caledon.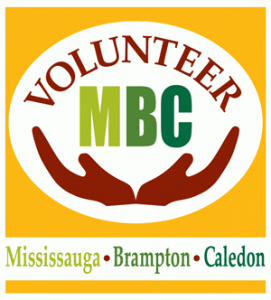 It can be difficult to locate all of the volunteer opportunities in your community. Thankfully, there are organizations like Volunteer MBC who aims to promote and support volunteerism in an effort to engage and connect volunteers in the community.
All of Volunteer MBC's volunteer opportunities can be found on their website, which utilizes three methods for locating meaningful volunteer opportunities. The first is a self-directed search, which allows users to look for roles based on their areas of interest in the On-line Volunteer Referral System. You may also arrange an in-person consultation in order to discuss your interests, expertise, and passions in a one-on-one setting, or you can use the email consultation service, which matches you with a volunteer opportunity based on information obtained on their Volunteer Opportunity Request Form.
Volunteer MBC is a training member organization of PREB-Ontario, a provincial volunteer recognition program based on Employment and Social Development Canada's National Occupational Classification. They are also active members of the Ontario Volunteer Centre Network (OVCN), which "provides a provincial network and voice to strengthen the individual and collective ability of Volunteer Centres in Ontario."
As outlined on their website, Volunteer MBC's values and focus strives to foster a community culture of respect, understanding, inclusiveness, and empowerment to all volunteers. Their goal is to link volunteers to organizations and opportunities they will succeed in, as well as to be a strong advocate for volunteerism in the community.
Volunteer MBC opened their doors in September 2008 with their main branch located in Mississauga and a satellite location in Bolton. Members gain access to benefits such as the ability to submit volunteer positions to the centre's On-line Volunteer Referral System, networking opportunities with volunteers, organizations, and community partners, access to a members-only Good Practice Bank with sample policies and procedures, and more. Additionally, the Region of Peel has provided a grant for 40 Volunteer MBC member organizations to use Charity Republic's volunteer management software. This offer ends in August 2016.
Do you know of an organization that deserves to be featured on our blog? Let us know!