Welcome to our Webinar Schedule information page. Below is a schedule of the days and times of our free weekly webinars.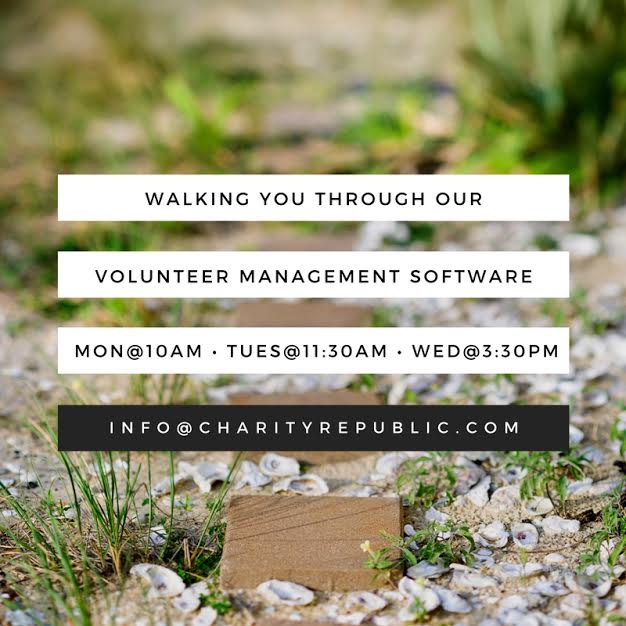 Every Monday @ 10:00am – 10:30am EST
Every Tuesday @ 11:30am – 12:00pm EST
Every Wednesday @ 3:30pm – 4:00pm EST
This is a live webinar where we walk you through the software from start to finish and answer any questions you may have.
To register for your spot in one of our free webinars, please email us at info@charityrepublic.com
To learn more about our Volunteer Management Software, please visit us at CharityRepublic.com