Welcome to our weekly charity and non-profit highlight. Each week we will be shining the spotlight on a different charity or non-profit, who, in our humble opinion, deserves some extra recognition for the work that they do.
This week we will be giving tribute to the Multiple Sclerosis Society of Canada.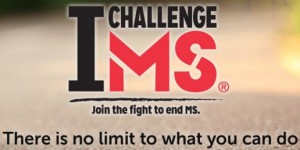 An estimated 100,000 Canadians are living with Multiple Sclerosis (MS). Of those, many experience symptoms that are traumatizing and terrifying. The MS Society of Canada exists to not only find a cure for MS (which currently does not exist), but also to improve the quality of life for Canadians living with the disease.
What most people are not aware of is that Canadians are at a higher risk of developing Multiple Sclerosis than any other nation on Earth. As their website states: "Simply put, it's Canada's disease."
The initial shock and grief that follows a diagnosis of an incurable disease is indescribable except by those who have experienced it for themselves. The MS Listening website offers stories from over 6,000 Canadians living with the disease. Through this initiative, the MS Society of Canada has not only shown compassion and empathy for those living with MS, but it has also indirectly advocated for the de-stigmatization of what is sometimes known as an "invisible illness," meaning that often the debilitating symptoms of the disease go unseen by the vast majority of people.
The MS Society of Canada makes a major impact in the lives of Canadians living with MS, as well as their loved ones. Offering transport services, adaptive exercise programs, and even "Day Away" programs focused on relaxation and social interaction, makes all the difference in someone's overall quality of life.
Do you or a loved one in your life live with MS? If so, please visit the MS Society of Canada's website to learn more about how you can connect with the resources you need to lift you or your loved one's quality of life.
If you are looking to learn more about advocating, becoming a volunteer, or becoming a donor, please click here and/or contact a local chapter here.