Welcome to our weekly charity and non-profit highlight. Each week we will be shining the spotlight on a different charity or non-profit, who, in our humble opinion, deserves some extra recognition for the work that they do.
This week we will be focusing on the Snow Angels Program run by the Volunteer Centre of Guelph/Wellington.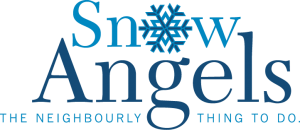 In partnership with the City of Guelph, the Snow Angels are a group of volunteers who offer a snow removal service for senior citizens and/or individuals with physical disabilities.
The Snow Angels call it "the neighbourly thing to do," and we completely agree.
According to Guelph.ca, there are an estimated 20,000 individuals living in the Guelph/Wellington area with disabilities. This means there are a huge number of individuals who could benefit from the Snow Angels program.
Canadian winters can be tough for anyone, but if you're physically limited due to age or disability, having a helping hand to ensure your driveway stays clear can be life altering.
Although the city works diligently to remove snow from sidewalks and roads, this process often leaves a windrow – a row of accumulated snow – at the end of driveways that is often heavy and made largely of ice.
The Snow Angels snow removal service seeks to make sure this does not become a physical barrier for senior citizens and individuals living with disabilities.
On top of just offering to remove snow, they have set a standard of having the snow removed within a 24-hour period. That is impressive by a paid contractor's standard, let alone a volunteer organization.
It will (hopefully) be several months before the Snow Angels services are required, but in the meantime, you can sign up right here to give the gift of mobility through the simple, fun, and healthy act of shoveling some snow.
Do you have an organization you think deserves some extra recognition? Let us know!