You've just returned home from a once in a lifetime volunteer opportunity abroad, but find yourself looking for a way to continue giving back. What can you do? You may feel as though your efforts are best put to use abroad, but there is a great deal of help and support to offer your community after returning home.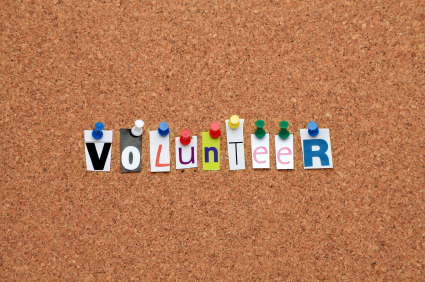 #1. Get writing
Submit an article to a local newspaper or story idea to a local TV station.
Chances are, local news outlets will be very interested in what they call a "human interest" story about your experiences abroad. Particularly if you have great photos or videos to accompany the story. Newspapers are always looking for guest writers. You can submit a story to their editor and if they are interested, they will publish it. They may make some changes to your article, but that's common and nothing to be worried about. You may even be offered compensation for your article, which you can donate back towards the cause you're raising awareness for.
For visual media, such as a local TV station, a reporter may come to your home and interview you for stories about your experience abroad. This is a great chance to showcase the organization you volunteered with, what you did while you were there, what others can do, and why you've chosen to remain involved after returning home.
#2. Document your trip
Make a documentary or photo collage of your trip. In this day and age, most of us have smartphones or digital cameras with lots of memory. Getting great pictures and videos of your trip is easy to do.
You can put something together and upload it to YouTube, Facebook, Instagram, Twitter, or other social media platforms. Whether it's a quick 30-second video, a collage you put together on your smartphone, or a more in-depth story using complex video editing options, you can still communicate the importance of the cause you've volunteered for and continue to raise awareness and funds for them.
3. Organize a fundraiser
Before you get started, understand that this could be a big undertaking. See if friends, family members, or teachers would be willing to help you organize a fundraiser. The size and features of the fundraiser are completely up to you. You can contact the organization you volunteered with to see if they offer support for volunteers who are putting together events.
Some ideas for fundraisers are:
– Silent auctions
– Walks/runs
– Charity barbecues or dinners
– Garage sales
Here are some tips for planning a successful event:
See if local businesses, or friends and family members who own businesses, would be willing to donate a prize for you to give away or auction off.
Take time to think about the perfect location – You want it to be easy for people to get to, but not be too crowded or busy. Also, consider things like parking, accessibility, and access to restrooms.
Advertise online and with flyers leading up to the event.
Create an event hashtag and promote it on social media.
Contact local media to see if they would be willing to share details of the event, either in a story, or on their event calendar.
Make sure you have lots of extra hands to help on the day of the event.
Be sure to keep a positive attitude.
#4. Volunteer on a local level
Many national organizations have smaller chapters or offices on the local level. There are usually a limited number of staff members at these offices, so ask whether they need assistance with upcoming events, administrative tasks, or on their planning committees.
#5. Spread the word
Those who know about your volunteerism abroad may not realize that issues often remain long after your return. Continue to update your friends, family, and co-workers about what's happening with the project or cause you volunteered with, and inform them of ways they can help.
Whether it's a monthly newsletter, social media post, or phone call/text, the bottom line is that you can bring awareness to the cause by keeping people informed. It may help if you stay in touch with your organizer, or fellow volunteers too. This way, you can share photos, updates, and see the progress – All great things to share in that monthly newsletter.
#6. Write a blog
Writing a blog is a great way to spread the word, like the last point, but with a wider audience. You can reach people worldwide through a blog and may even notice some of the same people coming back for updates, or some who have donated time or money themselves because of your blog.
Starting a blog can be intimidating, but setting goals for yourself and your content at the outset will help ease you into the process.
Some of your blog goals might be:
– To blog once per week.
– To use your blog to make connections in a safe manner on a local, national, or global scale.
– To raise awareness of the project and its changes as time goes on.
– To highlight volunteers, or people affected by the organization's work.
– Keep track of the number of views, likes, shares, comments to better understand the type of content your audience likes.
Remember, it's always a good idea to have someone proofread your blog, particularly if you're going to promote it on a larger scale.
You might decide to do one of these things, or a combination of them. There's no right or wrong way to give back after you return from abroad. Do what suits you best and understand that any form of continued volunteerism is greatly appreciated by the organizations you're volunteering with.