Welcome to our weekly charity and non-profit highlight. Each week we will be shining the spotlight on a different charity or non-profit, who, in our humble opinion, deserves some extra recognition for the work that they do.
This week we're giving the speaking conch to Victim Services Niagara (VSN).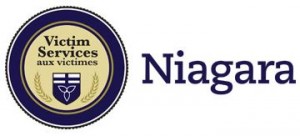 VSN exists to serve people who are in a particularly vulnerable state: victims of crime, tragedy, and trauma. They adopt an insightful approach to caring, listening, and supporting, the "HEAL" system.
Help victims cope with the impact of crime and/or tragic circumstance.
Educate about and promote victim assistance in the community.
Assist victims in accessing appropriate support services in our community.
Lessen the trauma of the victims.
VSN runs a number of programs, such as their 24/7 Emergency Referral Line, their Victim Quick Response Program (VQRP), as well as teaching people how to hide their internet activity, necessary for people who can't have abusive partners aware of visiting the VSN's site.
As well as running several of their own programs, they are also a hub for resources in the community. With direct access to Gillian's Place and Women's Place of South Niagara for victims of domestic abuse, and access to other victim's resources such as Distress Centre Niagara , it is no wonder that the regional police are thankful for their contributions.
"Niagara Regional Police partner with and appreciate Victim Services Niagara in providing support to victims of all crime in our community." – Chief of Police, Wendy Southall, Niagara Regional Police Service
Their unique volunteer position, which allows caring and compassionate individuals over the age of 25 to complete a 40 hour training course, is designed to send crisis responders to to assist emergency personnel wherever their services are needed.
Crime and tragedy can happen to anyone, at any time. Having a localized victim services program like the VSN often means that victims are able to escape toxic or harmful situations, as well as begin the process of healing, thanks to the appropriate supports being available.
Due to the nature of the VSN's programs, the number of victims served and which crimes or trauma they are victims of, are not public knowledge. With that in mind, on behalf of all citizens of Ontario who hope to make this a safe and inclusive province for all, we at Charity Republic want to extend a huge "Thank You" to Victim Services Niagara and similar programs across the province.
Please visit their website to learn more about the work that they do or to become a volunteer.