Welcome to our weekly charity and non-profit highlight. Each week we will be shining the spotlight on a different charity or non-profit, who, in our humble opinion, deserves some extra recognition for the work that they do.
Originating in Niagara Region, Pink Pearl Foundation is a not-for-profit organization that provides support, facilitates connections and empowers young women who are courageously working through the social and emotional challenges of cancer, currently across southern Ontario.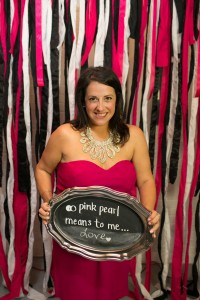 Meet Elise Gasbarrino, a 31-year-old ovarian cancer survivor and Founder of Pink Pearl Foundation. While undergoing cancer treatment in her early twenties, she felt certain elements were missing from her experience—a way to connect with women her age facing the same issues, and a means for women to conquer their issues together.
Fast forward 10 years and her vision has transformed into this extraordinary charitable organization made up of more than 30 dedicated volunteers, focused on bringing together young women affected by cancer through a network of peer support and innovative programs.
The Pink Pearl Foundation has successfully raised more than $185,000 to date through reputable fundraising initiatives, such as the Black & White with a Touch of Pink annual springtime gala. Funds raised provide effective and fully-funded programming for young women, between the ages of 18 and 40, battling cancer of any type.
Continual programming for fe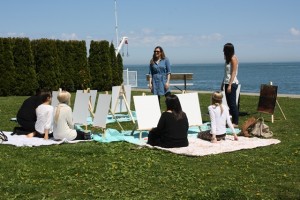 male participants currently includes: day-long and over-night wellness retreats; ask-the-expert health information sessions; and in-hospital support packages.
So, how can you get involved? Start by checking out their exciting volunteer opportunities. Perhaps make a donation to help facilitate their cancer support movement. Or organize a group of friends to attend an upcoming fundraising gala on April 8, 2016 in Toronto! However you decide to get involved,  the Pink Pearl Foundation will sincerely appreciate your efforts!
Thank you for taking time to learn about Pink Pearl Foundation, an organization dedicated to helping bridge gaps in cancer support and care. To learn more and help spread the word, visit: www.pinkpearlfoundation.org
Twitter: @PinkPearlFdn
Facebook: www.facebook.com/pinkpearlfdn
Instagram: www.instagram.com/pinkpearlfdn